Iyeesha Cook - Founder & Executive Director
Born and raised in Brooklyn NY, Ms. Cook has always wanted to be an engineer. As a child she was curious and always trying to discover how things worked and thus often disassembled her toys. Naturally, she decided to pursue Industrial Engineering because it was the only discipline that pulls all the engineering and production pieces together.

Iyeesha went on to graduate from Brooklyn Technical H.S. in 1995, and began interning through INROADS NY as a college freshman with NYNEX. However, her first jobs were in high school at the Department of Safety Engineering where she investigated fatal accidents and the Department of Topographical Engineering completing floor plans for future renovations. Ms. Cook later attended SUNY Buffalo where she studied Industrial Engineering and interning with NYNEX and Bell Atlantic (later developed into Verizon). During her senior year she worked as an Assistant Team Leader in the Packaging Department of General Mills. "I loved working in a manufacturing environment because no day was ever the same. I managed 12 packaging lines, completed quality audits, completed ergonomic studies and initiated several workstation reorganization and redesigns." Post internship, Ms. Cook began her career with Verizon NJ Inc. as an Outside Plant Design Engineer responsible for three wire centers but is currently the Pole and Conduit Licensing Administrator for Suffolk County N.Y.

In 2002 Iyeesha founded "Independent, Motivated, Educated and Compassionate Youth in Our Community (I.M.E.C.) Inc.,"a youth, community-based mentoring and leadership program. She is an active member of Alpha Kappa Alpha Sorority Inc., on the National and New York Boards of the Consortium of Information and Telecommunication Executives (CITE) and the International Right of Way Association in addition to being a graduate student pursuing three Master of Science degrees in Urban Affairs and Public Administration from Hunter College and Project Management from Stevens Institute of Technology.

My pearl of wisdom for anyone traveling the path of life is to always believe in yourself and strive to achieve your dreams. I had an OK average and a lot of family problems, but I stayed focused … and as long as you are focused, you will achieve!
Margot Campbell - Associate Director of Administration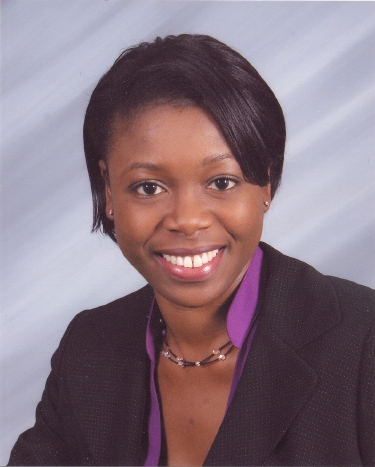 Margot Campbell is a graduate of the University at Buffalo where she obtained a Bachelor of Arts degree in Communications. She is currently a Human Resources Coordinator for the McGraw-Hill Companies. Ms. Campbell is involved in other non-profit organizations, namely The National Association of African Americans in Human Resources - Greater New York Chapter, where she serves as an executive board member.
Sadie Sanders - Associate Director of Programming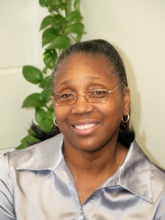 Sadie Sanders is a graduate of Cornell University and is currently a Community Coordinator for the Glenmore Plaza Community Center. Ms. Sanders is State Certified in Early Childhood Development, a resident of Brooklyn and a mother.
Vincent Techeira - Chairman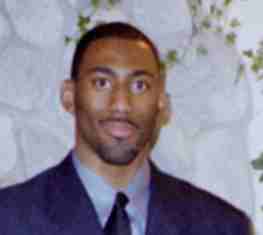 Vincent Techeira was sworn in Chairman of the Board of Directors for IMEC Inc on January 2006. Originally the Parliamentarian, he assumed the role of Interim chair after the untimely and tragic loss our friend, and then Chair, James Jacobsen.

He is a driven and passionate individual who has always tried to contribute to the community around him. he has been affiliated with several organizations, most notably the National Society of Black Engineers (NSBE) where he held a national leadership position. He endeavours to impact the local community often participating in Career Days on the elementary and college level.

Mr. Techeira is an IT Specialist with IBM Global Services and holds a BS and an MS in Computer Science from Polytechnic University. He plans to pursue an MBA with a concentration in Entrepeneurship in the near future.
Tychaun Jones - Parliamentarian
Tychaun E.G. Jones grew up in Brooklyn, New York with his two sisters, father, Robert Jones, a conductor for the Metro Transit Authority and mother, Gail Jones, a social worker. Jones attended Horace E. Greene Elementary School (P.S. 45), and graduated from Philippa Schuyler Middle School (I.S. 383). It was here where he discovered his interest in software and theatre. He began programming computers, joined the drama club, and performed in school productions during his tenure.

In 1992, he attended Brooklyn Technical High School where he majored in Computer Science and worked part time with Davidge Data Systems (DDS). By 1995, he was a member of the Black Data Processing Associates (BDPA) high school competition team and later went on to college at the University of Michigan.

Jones graduated from the Ann Arbor campus in 2000 with a Bachelors of Science and Engineering majoring in Computer Engineering. At Michigan, he was a member of the National Society of Black Engineers (NSBE), Black Electrical Engineers and Computer Scientists (BEECS), and worked as a Residential Computer Systems Consultant (RCSC) for ResComp. During his summers off, Jones interned at Microsoft in Redmond, WA which led him to his current position as a Software Design Engineer with the Microsoft Corporation Windows Mobile Division.

Jones is currently a parishioner of Immaculate Conception Church in Seattle, WA where he serves as a lecturer and sings in two gospel choirs. He is also a member of the Knights of St. Peter Claver, serving as the Grand Knight, and a member of Phi Beta Sigma Fraternity, Inc.
James Jacobsen - Chairman Emeritus
Your spirit shall always live on...